Event Information
Past events in Ryusendo Cave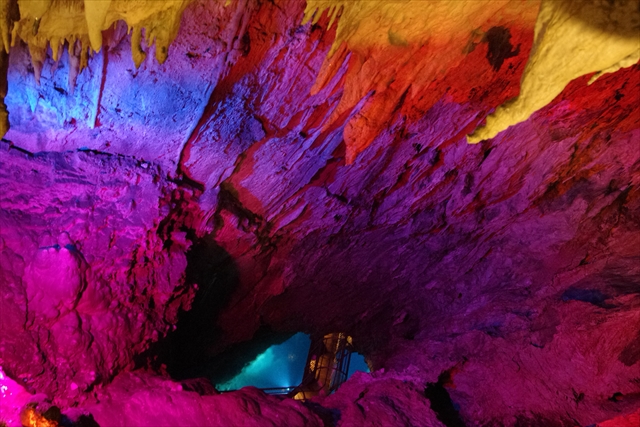 Illuminations Limited to the Winter Season
December 1 to December 31
※ It may be extended.
The area around Ryusendo's common area and also the cave itself decorate with eye-catching illuminations.
The First Underground Lake is illuminated to give the illusion of a romantic blue tunnel, and the Ryusendo Dragon Bridge also has illumination and it creates the most fantastic scenery.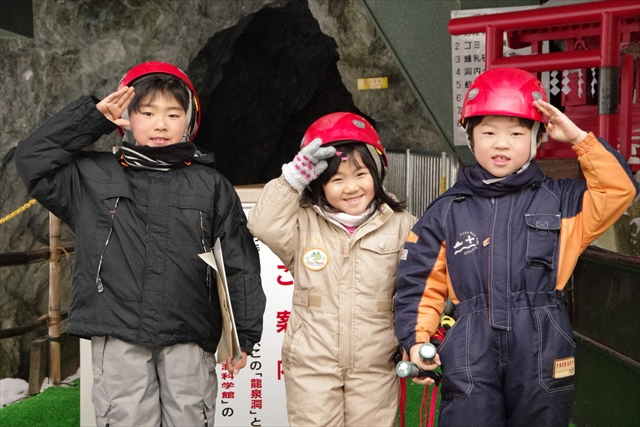 Ryusendo Cave Great Adventure
Mid-December to late March
※ It may be extended.
This adventure involves looking for the key to treasure hidden in Ryusendo Cave while also solving riddles.
Find the key, open the treasure box, and discover the wonderful treasure that is waiting for you!
You can bring in a secret gift and hide it. It`s an ideal birthday president for a child or an anniversary surprise for friends and couples.
Courses and riddles are different year by year, and there are courses such as "children's course", "adults' course", and "couple's course".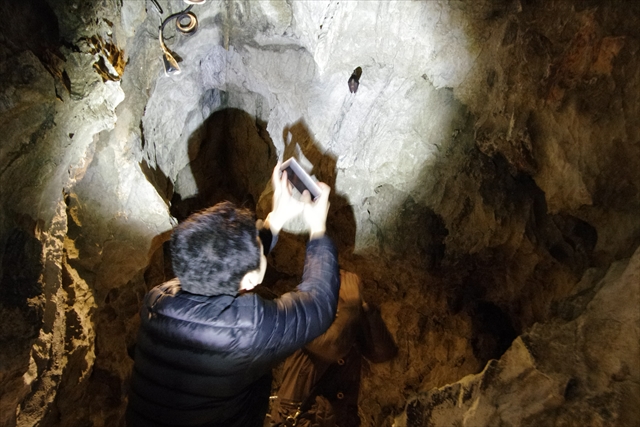 Bat Watching
Saturdays, Sundays, and public holidays from December 1 to March 31.
Session (1) from 11 am, and Session (2) from 2 pm
It can be hard to find hibernating bats, even though they may be hanging just close by.
During this hibernation period only, a special staff guide shows you the bat's secret whereabouts in the cave.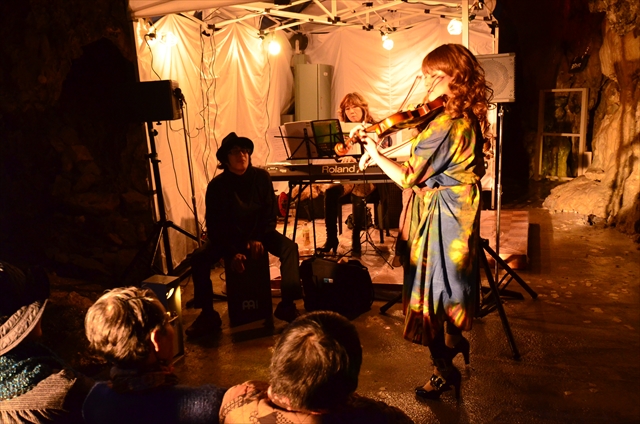 Cave Concert
One or two days
between mid-February to mid-March.
Taking full advantage of the cave's acoustic effects, various concerts have been performed.
Thus far, a wide variety of music genres have been staged, for example, flamenco, violin, ocarina, and even whistling. The cave's fantastic space – as well as its beautiful acoustics – greatly impressed both visitors and performers alike.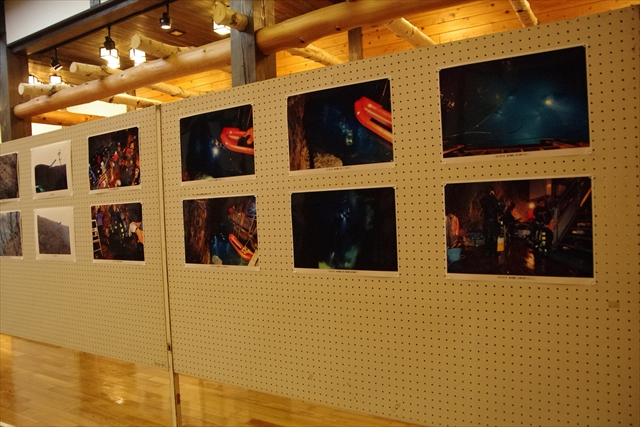 Photo Exhibition
February 1 to late March
Collecting photos of Ryusendo Cave under a new theme determined each year, we display rare and unusual images.
Previous exhibitions have shown photos of Ryusendo Cave in the old days, areas of the cave not accessible to the public, etc.
Each of these different annual themes help visitors to enjoy the hidden charms of Ryusendo Cave.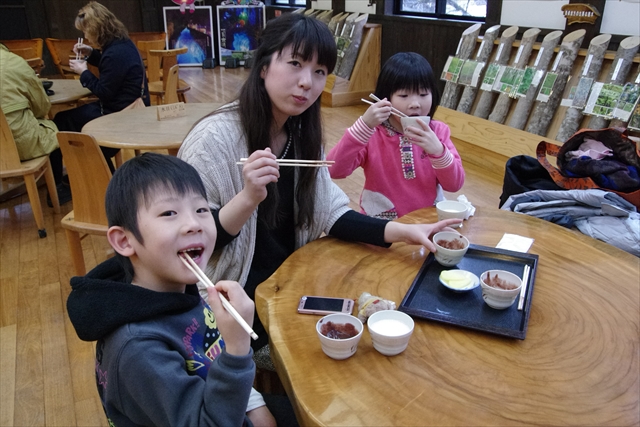 New Year Hospitality
January 1 to January 3
During the first three days of the New Year, we present a nice treat to visitors to Ryusendo Cave, and they are all free. Treats may be Happai-tofu (a bean-curd dish from the Edo period), sweet adzuki bean soup with cakes, hot milk and others.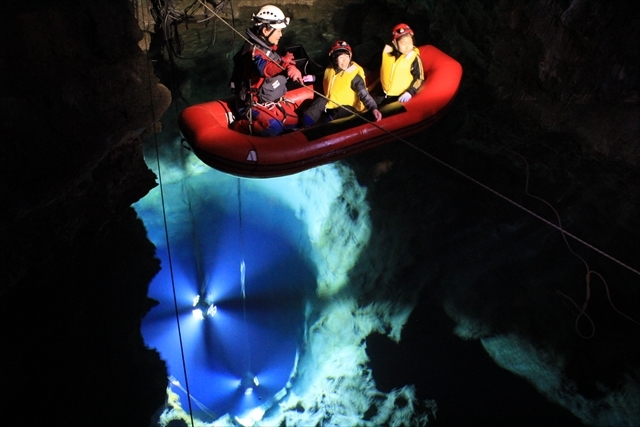 Ryusendo Cave Winter Events
Early December to late March
We hold a variety of events to draw in tourists in the winter season.
These events are designed with winter's features, and include collaborative projects involving other organizations and treasure hunting.
TOP