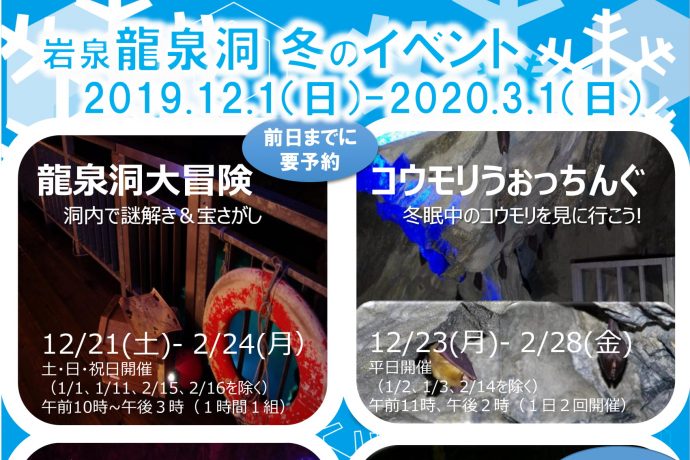 Closed

2019-2020 winter season event
We hold event of Ryusendo Cave winter in 2019!
"Ryusendo Cave size adventure" is demystification & treasure hunt looking for key of intracavernous treasure chest which was hidden while exploring. Shall we go to find hibernating bat which we can look at only at winter time by "bat visit?" We do petit baving experience in night Ryusendo Cave in "night cave".
We perform "intracavernous illuminations" in Lake Ryusendo Cave first bottom of the earth. During period, we light up every day from 8:30 a.m. to 5:00 p.m. Please enjoy fantastic atmosphere.
Information of each others plan will tell even about Facebook and Twitter of Ryusendo Cave formula SNS at any time.
Come to winter Ryusendo Cave.
PDFを見る