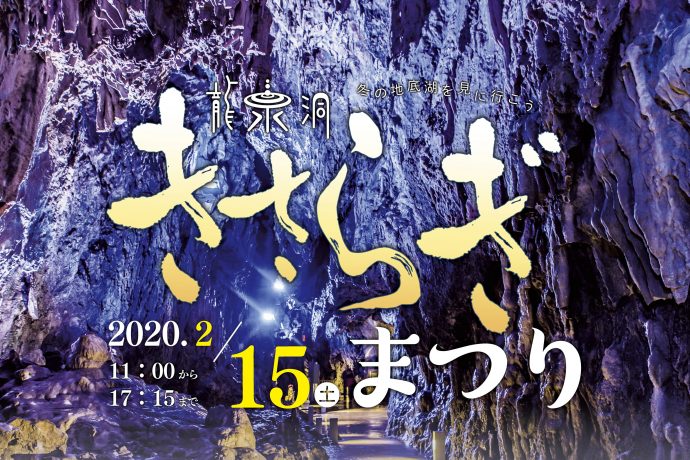 Closed

Ryusendo Cave Kisaragimatsuri
We hold "Ryusendo Cave kisaragimatsuri" on Saturday, February 15.
Nine selections of stalactite caves mini-product exhibition, Lake bottom of the earth writing are full of events of limit other than holding on the same day in "Hoko Kuwashima – talk & reading live in Ryusendo Cave" on that day.
Kitchen car of warm pan and much-talked-about Iwaizumi black pig relief dumpling opens a store. Do you not come to winter Ryusendo Cave to play?
PDFを見る